Hiring a cleaning company can be tricky. While it's important to get top-notch services, timely assistance, and regular maintenance, the cost is always the key element to consider.
How much does the cleaning company charge? It's vital to be clear on this BEFORE you hire one. The cost of a cleaning service depends on a variety of factors. Hidden fees and fine print aren't uncommon. Let's dig a little deeper into the cleaning service price formation to make sure you are getting a fair quote.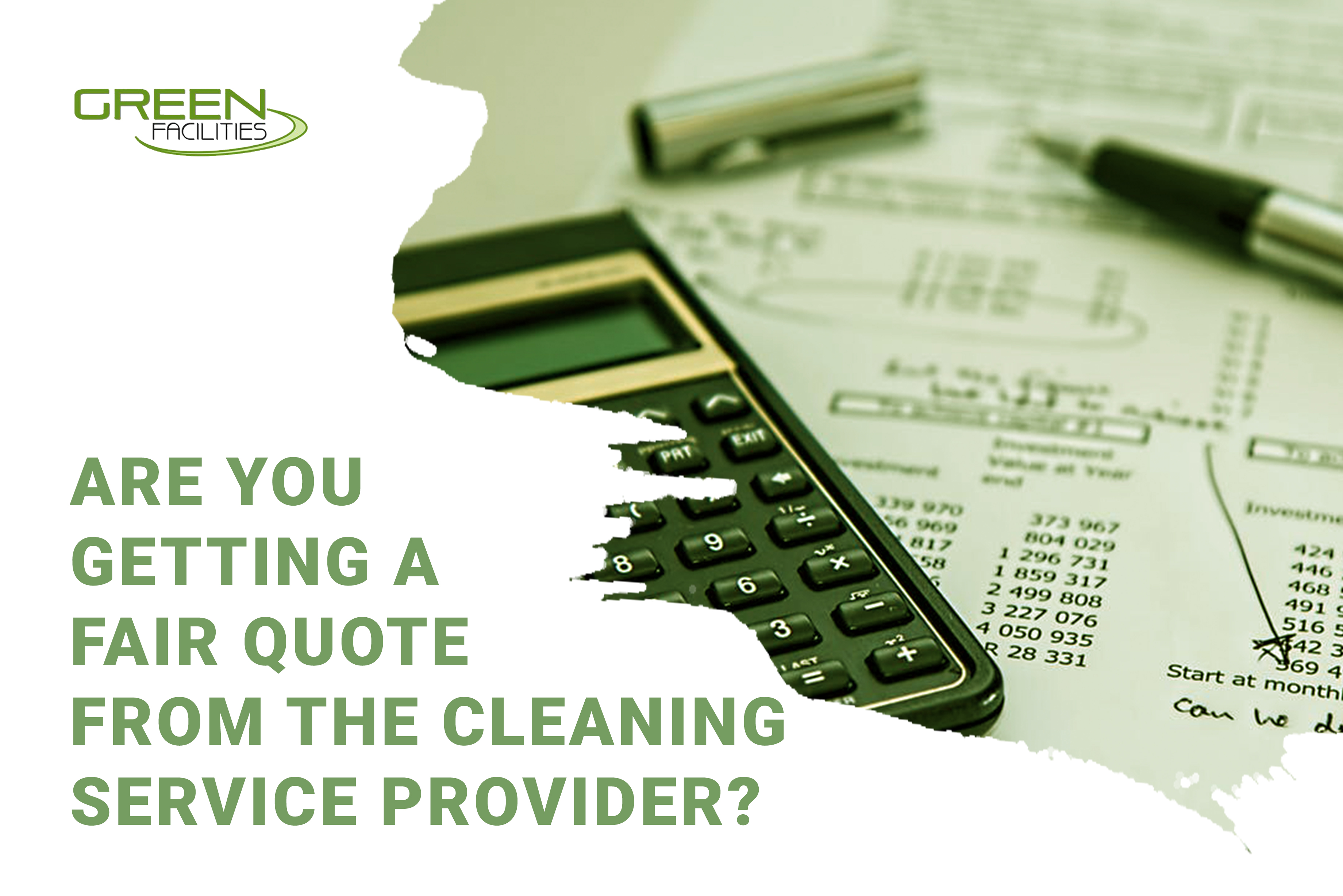 8 Top Factors Affecting Commercial Cleaning Quotes
By studying these elements, you can figure out if the company is going overboard with the price for its services. It's worth noting that cleaning companies that charge much less than their competitors are likely to save on equipment, cleaning products, and experienced personnel.
1. Property Size
The bigger your commercial property is, the more money you should expect to pay for cleaning it. Some service providers may set pricing depending on the floor space. A cleaning company should inspect the area before providing a quote.
2. Cleaning Time
Depending on the type of business you are in, you may or may not feel comfortable with the cleaning specialists doing their job during working hours.
If you want the cleaning team to come in the evening, you'll pay less than if they work during office hours or on weekends.
3. Scope of Work
How dirty is your property? Do you require post-construction cleaning or regular maintenance? The price you pay depends on how long it takes the team to finish its job. If it has been a while since you've hired a professional cleaner, it's unreasonable to expect a low quote.
Most cleaning companies offer either regular or deep cleaning services. The prices for them vary. A deep cleaning may require extra cleaning products, longer working hours, and special equipment, thus increasing the price.
4. Frequency
Are you hiring a cleaning team for a one-time job? Or maybe you are planning to sign a contract for daily (weekly, monthly) cleanings? Most companies are happy to offer discounts to regular clients, thus decreasing the cost of each cleaning compared to single-time work.
5. Cleaning Products
If you have special requirements for cleaning products, it could affect the quote. For example, green cleaning products are less expensive than their chemical-filled counterparts are.
In case you are planning to provide your own cleaning products rather than asking the company to bring its own, the total price is likely to decrease.
6. Property Structure
How many windows, toilets, break rooms, and kitchens are located in your commercial area? These spaces require more effort to clean than hallways, meeting rooms, and waiting rooms. Their number affects the commercial cleaning price.
Such factors as furniture density, types of floor surfaces, and the number of elevators, can increase the price as well. If you have special requests, expect them to increase the cost.
7. Appearance
Does the cleaning team come wearing uniforms and badges? Do the specialists arrive in a marked company vehicle? Then you can expect the price tag to be higher. The appearance of a cleaning team is often important to companies that hire them. Maintaining such appearances come at a certain cost.
8. Training
Falls from height are among the top reasons for work-related accidents in the UK. Commercial property cleaning often requires height-access tasks. If there are ladders involved, workers must receive special training to avoid accidents.
Respectable cleaning companies make sure their employees undergo such training regularly. These extra expenses also affect the cost of commercial cleaning services.
7 Tips to Help You Get a Fair Quote
Now that you know which factors affect the cleaning quote, you can use the following tips to ensure its fairness.
1. Do Proper Research
The key to getting a fair quote is finding the right candidates for your commercial cleaning job. When it comes to quotes, the time you spend searching for the best cleaning companies in your area is likely to have a high ROI.
2. Demand an On-Site Inspection
Over-the-phone or online quotes are too general. Without inspecting your property, a respectable cleaning company can't provide a reasonable quote. If you settle for such a quote, be ready for extra fees or low-quality service.
3. Get the Quote in Writing
Once the company provides the quote, make sure it's in writing. This way you can avoid hidden fees and extra expenses along the way.
4. Check Twice
Or even better, do it three times. Before choosing a cleaning company, ask for quotes from at least two others.
Remember, a quote must be free so you can ask for as many as you wish. If a service provider requests payment for inspecting your property and providing a quote, go on to the next candidate.
5. Avoid Low Prices
Extra-low quotes may seem appealing. However, choosing one could mean getting low-quality services or an abundance of extra fees. Or worse, the company may not be properly licensed or insured.
6. Communicate
Clear communication with the cleaning service provider is the key to a successful relationship and fair quotes. While you are talking to the manager, ask yourself if you are comfortable. If you feel that the provider is evading answers or failing to communicate clearly, the quote you get may not be fair.
7. Ask Questions
If you aren't satisfied with the quote or have questions about cleaning price formation, don't hesitate to ask. Respectable cleaning companies should be more than happy to explain where the figures come from.
Final Thoughts
To get a fair quote, consult a trustworthy cleaning company in London. Follow the above tips to make sure you are getting the best services for your money.
Green Facilities Management has over two decades of experience providing top-notch cleaning services to commercial property owners and managers in London and Hounslow. Contact us for a free quote today.