All the while when children play, work or interact with each other in your school premises, they're most susceptible to the harmful effects of contagious diseases. Hiring commercial school cleaning services will be your best decision if you want to avoid such situations.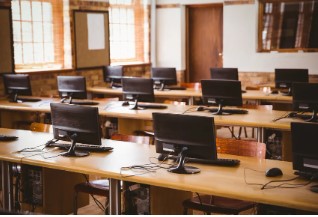 FREE RESOURCE: download our free guide to creating a cleaner and greener office, with a handy printable checklist at the end
Hence, if you're looking for a company that offers school cleaning services in London, the below enlisted tips can really help you to hire the best one for your school:
1) Make sure that the company uses natural, non-toxic, safe and effective cleaning products so that it doesn't have any negative impact on the kids' health.
2) The company should be experienced enough to meet your tailored requirements, so that you're only paying for the services that you need at the time.
3) Try to look for the company that provides some complimentary cleaning services with their main package, such as carpet cleaning and window cleaning.
4) The cleaners working with the company should be thoroughly trained & assessed and should also have clean police records.
Hiring a local school cleaning services in London would be your best decision as it will give you a privilege to keep a check on their work progress. You can also summon the company if you find out that some bits and corners of your school premises have been left unclean during their last schedule.
Contact Green Facilities at 0800 044 5795 for all your cleaning services. Mail us at info@greenfacilities.co.uk