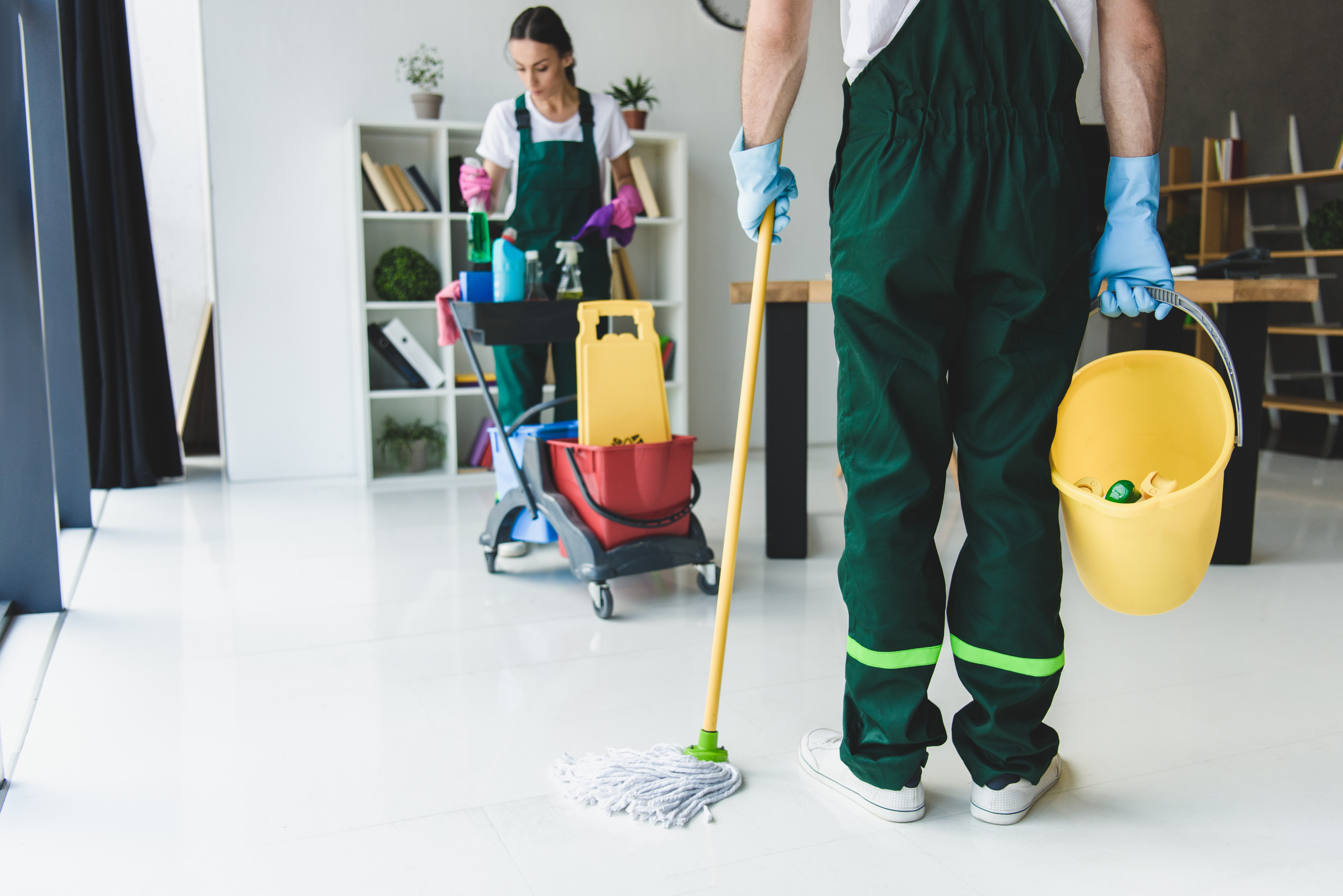 Cleaning an office or any type of business premise on a regular basis can be quite a difficult and time-consuming task, especially if the area is larger. However, keeping these spaces clean is extremely important for the well-being and safety of both your employees and clients. You have observed that your office is getting dirtier day-by-day, but you don't have the time to physically visit each and every cleaning company in London to check if they're worth hiring or not.
FREE RESOURCE: download our free guide to creating a cleaner and greener office, with a handy printable checklist at the end
Naturally, we all want the best quality service at the most competitive prices when it comes to hiring a cleaning service. Here are some of the factors that must be considered when hiring commercial cleaning services. Some of these include the following:
Check online reviews of the various cleaning services offered in your area in order to get a sense of the professionalism of the company.
One of the things that make hiring a commercial cleaning service provider a worthy idea is the fact they have professional equipment. Check the condition and age of their equipment. A company that has relatively new and clean equipment is the best option for your business.
Never hire an uninsured cleaning company. Any legitimate and professional cleaning company will have insurance and those are the ones you should hire to clean your office premise.
A google search will reveal reputable agencies in your area, it is a good idea to check recent reviews of the company online, dated reviews are often unhelpful and may no longer be relevant. Testimonials on their own website are also often a good indication of the reputation of the company. If they have an active online presence it is a good sign. It means that they are keeping up to date with the goings-on in the cleaning industry.
They should offer a wide range of services as well as the daily clean they should offer services such as window cleaning, floor polishing and high dusting. They should also be willing to offer a suggested cleaning rota and suggest the frequency needed of their services.
They will tailor a commercial clean to suit your budget. If your budget is limited, they should be able suggest a schedule suitable for your budget that still delivers high quality cleaning and standards.
Last but not the least, keep in mind to look for local cleaning companies based in London so that they're always easy to reach whenever you need them. And, you'll also love the personalised service you would get every time they'll visit you.
Contact Green Facilities at 0800 044 5795 for all your cleaning services. Mail us at info@greenfacilities.co.uk