If you are a Facilities Manager, chances are you have more to do than hours in the day. Between phone calls, conferences, office visits, and all other daily must dos and should dos, it does not leave much time to manage the cleaning of your building or buildings. Some Facility Managers hope that handling their commercial cleaning and building maintenance in-house will save them money but more often than not, it actually adds cost not to mention the time it consumes and the headaches it causes.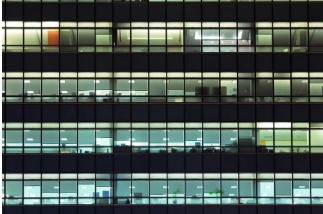 Others consider reasons to outsource cleaning.
Get personalised cleaning services: A professional cleaning firm will tailor commercial cleaning services to fit your needs and high standards. This includes working within your budget and offering attractive options to better serve you.
Limit distractions: Keep highly paid staff on task rather than on cleaning duty or free your HR staff of the necessity to continually hire dedicated cleaning staff member(s). Let your professional commercial cleaning firm handle tedious hiring and staff scheduling--freeing you of this concern entirely.
Guaranteed professional office cleaning to your specifications: Quality outsourced cleaning firms hire according to rigorous standards and provide excellent training and supervision for their cleaners.
Access the latest technology and earth-friendly, environmentally degradable cleaning chemicals: A professional cleaning firm is better able to research, keep up with and purchase expensive supplies and tools. Quality contracted cleaning companies are also up-to-date on the latest environmentally sound cleaning products and practices, such as ionic window cleaning which uses sterile water without the need for chemical agents.
Be free of environmental hazards: If you choose a cleaning service that offers eco-friendly cleaning, you're ensuring you and your staff are not overly exposed to harmful VOCs (volatile organic compounds) found in typical cleaning chemicals. You'll also easily meet European standards of sustainability.
Keep injury claims down: Employees stand a greater chance of on-the-job injury or workplace accidents while cleaning with chemicals, climbing to reach high surfaces and lifting or moving heavy objects. Enhance workplace safety. Let an outsourced cleaning company deal with the HSE and do your high-level cleaning for you.
Limit employee stress: Regular in-house staff members may put off or forget cleaning duties in the midst of other work.
Limit tedious, time-consuming tasks: No need to inventory and store expensive (and oftentimes smelly and allergy-inducing) cleaning fluids and tools on your premises. Professional cleaners bring their own cleaning fluids and tools.
Every component of the management of your cleaning operations becomes your contractor's responsibility. That means things like staffing, training and standards, supply procurement, equipment repair and other time intensive tasks shift to your facility maintenance company leaving you free to put your focus where it is needed.
If you'd like additional professional advice with no obligation, contact Green Facilities, a UK- based cleaning company headquartered in London. We offer cleaning consultancy, cleaning audits, contracted commercial cleaning services and one-off deep cleans. We take pride in delivering tailored cleaning solutions to fit your unique needs.