There are innumerable advantages associated with the rubber flooring. Safety, durability, and shock absorbing quality are few of those. Many facilities adapt to rubber flooring due to the mentioned qualities. The different types of rubber flooring such as rolled or interlocked tiles can be used to provide the necessary comfort and safety. Another stand-out feature is its ability to stand wear and tear for a very long period of time.
Public areas such as shopping centres, gyms, and medical facilities use rubber flooring.
Despite all these qualities, the necessity to get it cleaned remains constant. A few tips to clean the rubber flooring are mentioned below
• Damp mop and vacuum should be used on the daily purpose to keep the floor dirt-free and shining
• Hard cleansers such as solvents or oil cleaners are harmful to the floor. If by any chance, you end up spilling the chemicals on your rubber flooring, rinse it immediately with the water
• Microfibers are serviceable to cleaning the floor without causing much damage
• Avoid using excessive water as it may pull away the adhesive.
• Routine cleaning will extend its life like any other flooring. Do not hesitate in contacting a reputed commercial cleaning service in London to guide you through the cleaning process.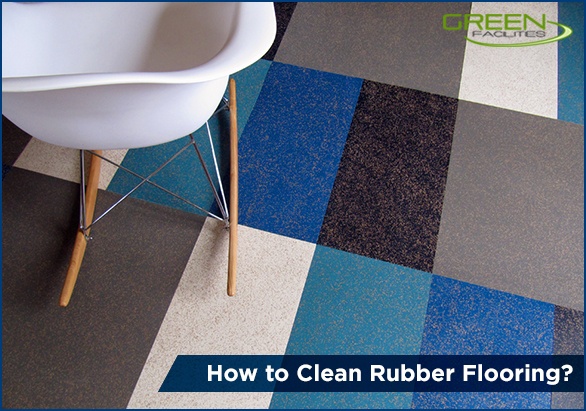 At Green Facilities, We have years of experience in cleaning all types of floors. The inept chemicals and equipment can cause damage to your floors. Schedule an appointment with us today to experience a top-notch cleaning service.
Contact Green Facilities at 0800 044 5795 for all your cleaning services. Mail us at info@greenfacilities.co.uk