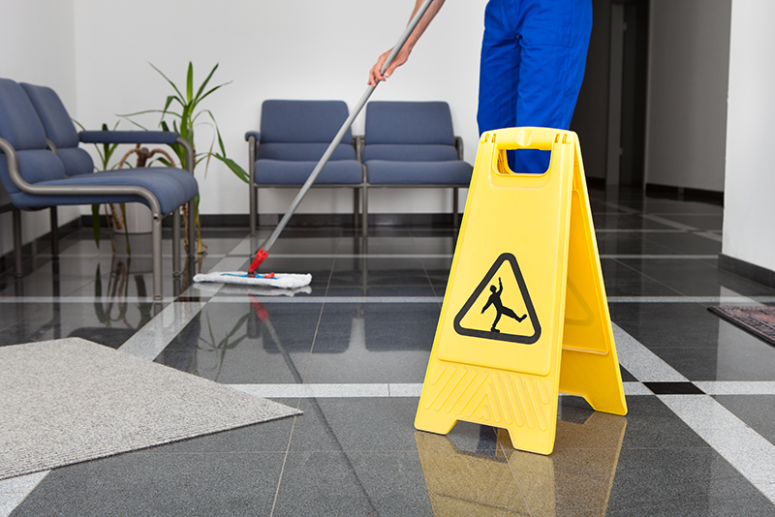 The most successful professionals and business owners in London know that hiring an outside company that specialises in office and commercial cleaning is preferable to having their other staff handle these services. After all, the office staff should able to focus all of their energies on sales, accounting, IT, or whatever else it is that they were hired to do without having to also make sure that their workplace is also always clean.
What these professional business people need is a company that offers complete office cleaning services London wide. This means that the cleaners will take care of everything: they will not only clean all of the surfaces in the conference rooms and offices, but they will also completely clean and sanitize the bathroom, clean all of the mirrors and windows, clean the blinds and curtains (hard to clean areas that are often neglected), vacuum the carpets and rugs, and clean the hardwood and tiles.
With so many commercial and office cleaning services London based business owners have the option of hiring, it can be hard to know which is the best of the bunch. To that end, here is a short checklist of things you should keep in mind and questions you ought to be asking yourself when looking for a commercial space and office cleaning company.
How Long Have They Been In Business?
With so many cleaning businesses in London, there really is no reason to hire one of the New-Kids-On-the-Block. It doesn't have to be the oldest company, but it should be a cleaning business that's been around long enough to have garnered a reputation.
Does the Cleaning Company Have Good Reviews?
If the office cleaning company has been working in London for a significant stretch of time they should have a number of reviews on popular British business reviews sites such as freeindex.co.uk, glassdoor.co.uk, yotpo.com, and others. Reviewers on these sites really have no reason to lie, and if the company has 5 stars and detailed, positive comments then you can rest assured that the company is a safe bet.
Word-of-mouth recommendations from friends, family, and business associates can also be taken into account when seeking out a commercial space and office cleaning company in the greater London area.
Is the Company Licensed And Insured?
You would think that this aspect of hiring a cleaning business is so fundamental that it is almost not even worth mentioning, but you should ask a cleaning company you are potentially going to hire to see their documentation. There are many reasons why a cleaning company could lose their insurance and accreditation. For instance, the company could've had incidents where cleaners have stolen from their clients.
There is no problem in asking to see a company's legal documentation if you are considering hiring them to handle your regular office cleaning services.
At the end of the day, hiring a credible and professional company to take care of your office and commercial space cleaning services pays for itself in the long run. When your employees have a clean, hygienic and orderly space to work in they are able to be much more productive and creative. This increase in quality output benefits your business' bottom line.