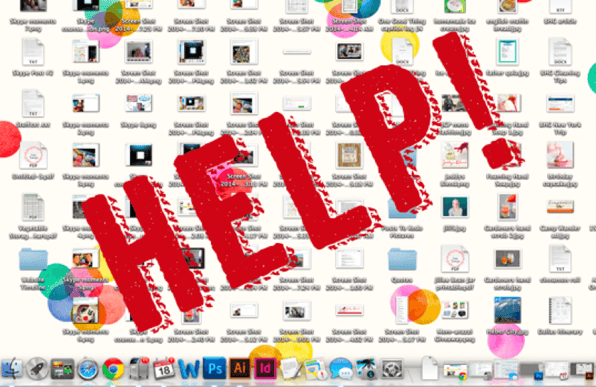 As a clean and uncluttered office breathes fresh energy into your work space, similarly decluttering your digital devices will get your gizmos running faster and make you productive and safe. With new threats popping up all the times decluttering Digital Junk is another proactive way of protecting yourself from cyber threats. Here are some tips from the experts on how to clean that clutter before it comes back to haunt you.
Digital Dumping Ground: First, address your physical devices. Destroy old CDs, thumb drives, and external hard drives you don't need anymore. (Don't forget the box of floppy disks in your basement. Seriously.) Consider old PCs, gaming consoles, and smart home gadgets, and back up anything you want from those devices before wiping them.
Delete old files, apps, games and software you no longer use: Next, deal with your current devices. Sort through your desktop and clean out your documents folder. Eliminating old PDFs of credit card statements or medical forms that you no longer need will go a long way toward keeping you safer. (If there's any doubt, don't throw out.) Ask yourself these three questions to determine if you can trash the file:

What is its purpose?
When was the last time I opened it?
Does it have financial, legal or sentimental value?
The point isn't to part with data that is personally meaningful or useful. The goal is to pare down what you have so if your data is ever compromised hackers aren't getting copies of your friend's son's leg x-rays—complete with name, birthday, and social security number—for no reason.
In the Ether: Now, go deeper. Get into applications, Internet services, and the cloud. The most important account to consider is your email, the central data hub of your online life. Your email account would be a valuable prize for a hacker, because it could contain information about a host of other people (friends, family members, co-workers) in addition to yourself. Deleting emails, you no longer need and exporting old emails you still want to the cloud or a hard drive is a smart way to reduce what would be compromised if your email was ever hacked. And don't forget about old email accounts (ahem, Hotmail,Yahoo).
Cancel Those Accounts: Delete unwanted apps that you don't use anymore and shut them down. Are your photos backing up onto four different services for some reason? Clean that up. Before you delete the software, clean out and close your account with the company so it retains the smallest amount of data possible about you. For example, a fitness app that you haven't thought about in months could be tracking your steps, heart rate, or even your whereabouts without you realizing. And if an account is deactivated, the company that manages it might still keep the data from it on record, but criminals won't be able to figure out the credentials for the account, log in, and, say, use a credit card on file to go on a shopping spree.
Send your Photos to one place- A good way of doing this is to put all the photos from each of your devices into one digital home. Cloud based options like Google photos or Dropbox allow you to auto-send the photos from your devices and remove them from the respective camera rolls to free up space.
Use an organising app to help you stay on track: Check out Apps like Evernote, Google Keep, Simplenote, Asana, Trello and Basecamp and many more that can help you organise your digital life.
Now that you have done the above please call Green FM and we can help you in decluttering and keeping your office and work place clean & tidy by using non-toxic chemicals. If interested please contact me directly on my mobile: 07766886124 or email me on manu@greenfacilities.co.uk .