Gyms or fitness centres require greater focus on cleanliness. All high-touch areas in a gym including training equipment, showers, locker rooms and changing areas are ideal places for the growth of germs and bacteria. That's why gym sanitation is essential for the health and well-being of all gym members and staff. Check out here how to maintain proper hygiene at your gym and fitness centre:
• Use gym wipes and sanitary wipes to efficiently clean gym equipment and other areas.
• Use disinfectant sprays on cardio machines, treadmills and other gym equipment such as dumbbells, balls and free weights.
• Use hospital-grade cleaners or full-spectrum cleaners to clean floors and other hotspots.
• Promote high standards of cleanliness in the fitness area. Encourage gym members to wipe down their gym machines after each use.
• Hire a reliable and highly efficient cleaning company providing gym cleaning services.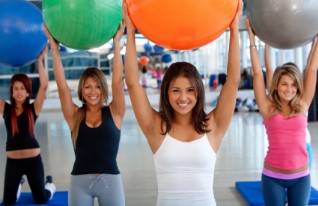 Professional cleaning companies have expertise in handling the cleaning needs of gyms, fitness centers and more. They provide customized cleaning services based on your schedule and budget to maintain the highest cleaning standards, which are quintessential to your gym's safe operation. Hiring a cleaning company is the best way to keep your facility in great shape.
A gym can look clean and smell good but germs often lurk in warm and moist environment of fitness facility, if they are not sanitized properly. Gyms are seemingly perfect place for various infectious microorganisms to thrive that could cause unexpected illnesses among your gym visitors. So, always maintain a cleaner, healthier environment at your gym facility by either hiring a cleaning company or maintaining your own cleaning standards.