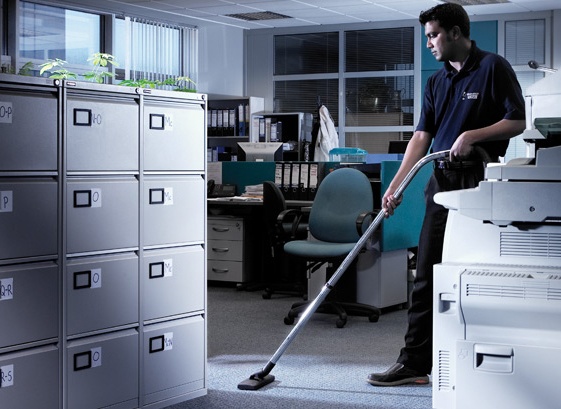 Hiring a cleaning contractor your company can rely on is an important decision and can be a difficult task as there are so many things to consider. Cost is obviously an important factor but it isn't the only one. With this in mind, we've put together a list of the most important questions to ask your cleaning contractor - the answers should reveal whether they are right for you.
1. Do they have any other cleaning contracts in the local area?
If they do have any other contracts nearby this is could be a positive sign for several reasons. Firstly, you could easily pay a quick visit to the other business and see if their cleaning seems to be of the required standard. It might also be possible to have a quick chat with the person in charge of managing the contract for some honest feedback. Finally, sites nearby to each other means it is relatively easy to arrange cover at short notice; for example, if one of your usual cleaners calls in sick.
2. Is all their paperwork in place?
The sign of a professional cleaning outfit is that they are fully up-to-date with current H & S and environmental legislation. Ask if they are accredited with either ISO 9001 or ISO 14001. Full liability and bonding insurance are, of course, vital for the safety and well-being of everyone concerned.
Ask what is their TUPE capability? This refers to the transfer of employee rights from one company to another. Finally, it's always worth checking to see if the company is registered with a professional body, such as BICS - the British Institute of Cleaning Science or BIFM - the British Institute of Facilities Management.
3. What is their staff retention rate?
This is a clever question to ask. The cleaning industry as a whole has a very high turnover with the average length of time a member of staff is employed being 12 weeks. A company that has a higher than average retention rate is likely to be a reputable cleaning company that values its staff, treats them well and pays them fairly.
4. How much flexibility can they offer?
Ask what sort of service they can offer in the event of a cleaning emergency? A reputable company will be able to show you a copy of their service level agreement. You could also ask whether they offer any bespoke and flexible packages that could save you time and money.
5. What steps are they taking to be environmentally friendly?
Are the products they use eco-friendly? Do they have systems in place to reduce unnecessary waste? Do they try and buy local products? Cleaning can cause a lot of damage to the environment with harsh chemicals and disposable products. Small initiatives, such as using microfibre cloths rather than disposable ones, can help to make a difference.
These questions are just a starting point. There are many other points you could also raise, such as their approach in the event of a staffing problem. It is always worth taking the time to research into a new cleaning company and, hopefully, the results will see the beginnings of a long and happy working relationship.