Download Your Free Guide to Office Cleaning Now
Being green is important in this day and age, but just how much are people taking care of the environment in their offices?
A survey conducted by the Office Coffee Company, which recorded responses from 500 staff in offices with 50+ employees in London and the South West, showed that people in the workplace aren't actually paying that much attention to do their part when it comes to corporate social responsibility.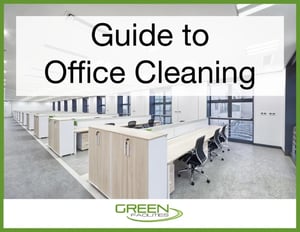 This Guide Contains:
Advice on how often your office should be cleaned.
Tips for choosing a complaint and green cleaning company.
Statistics on poor office cleanliness.